Recent Posts
1
« Last post by Opapapa on Today at 05:28:12 AM »
Absolutely stunning build!

Olli
2
« Last post by Opapapa on Today at 05:05:53 AM »
Thank you all for the supportive feedback!!
Very nice Albatros. I like the fuselage colour and weathering even as the wings.
I am building Hautzmayer's Albatros too (153.32) so it was an interesting experience to watch Your model.

Ooh! The "long nose" version with the red stripes? Very nice subject indeed!!
Br.
Olli
3
« Last post by RAGIII on Today at 03:05:46 AM »
I was going to wait a bit but since Ken is proceeding with his "Detailed" build I figured I should proceed with My almost OOB build log. I used paper, wire, and discs punched out of sheet styrene to fake some seat belts. I also managed to break loose the compass and of course lost it to the carpet monster. I used what I had and made another...a bit Hunnish but OH well.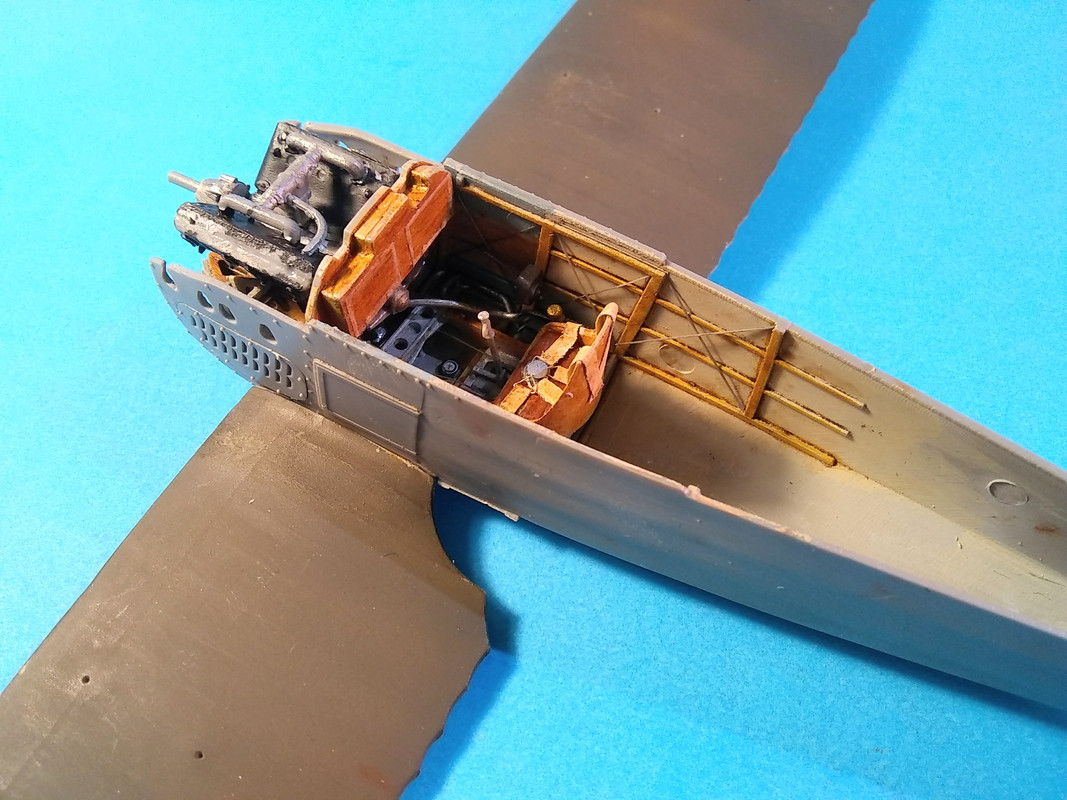 I added the decking to the cockpit then glued on the upper fuselage. I went against the directions and glued the engine covers on later. In retrospect I think following Rodens directions would have been a better choice. I ended up with a couple of minor fit issues up front, all My fault! The upper fuselage goes on well and is designed to match a feature seen on the real aircraft. ( A tape or metal strip running below the first rib up top.) The cabane struts fit nicely and utilize a small groove for the lower rigging attachment to help with alignment.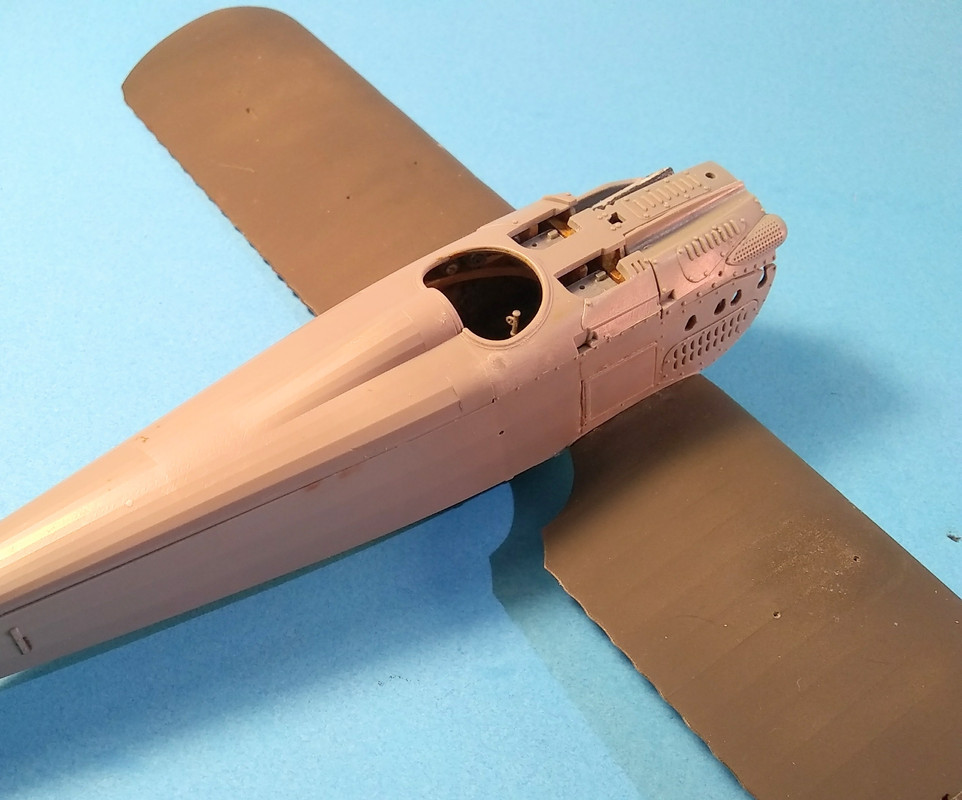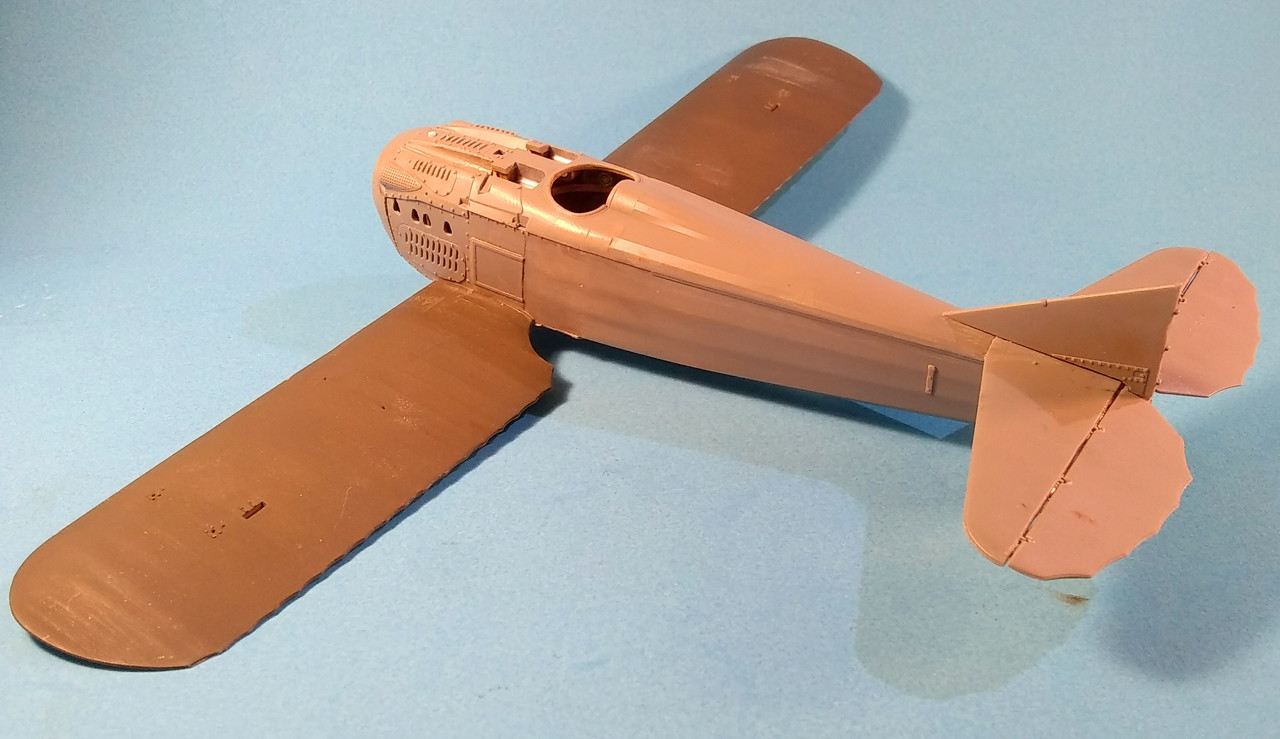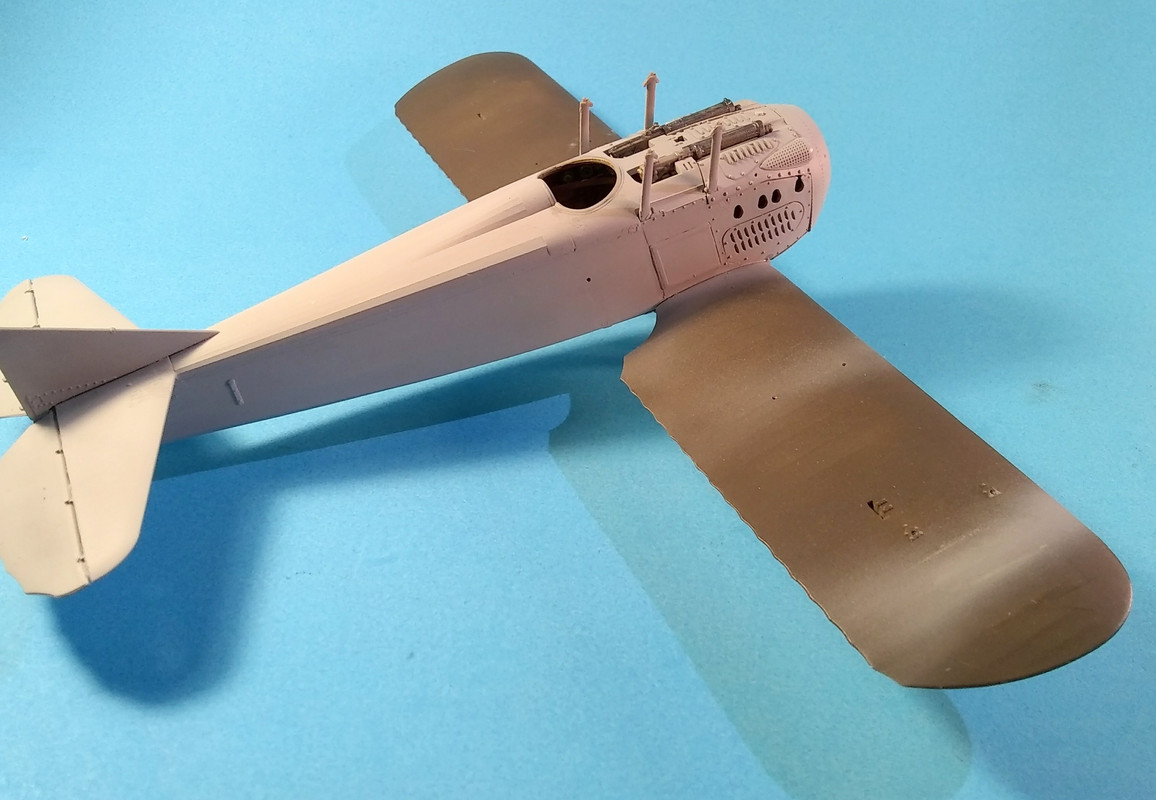 The landing gear has two issues. The "Framework" spreader bar and Roden designed the struts to fit on the outside of the bungees. I cut out the plastic blocking the struts from going to their proper location and will add details later. I also used paper cut to shape and glued to the spreader bar to cover the framework. Tamiya extra thin was applied and then when dry I brushed on thin Superglue.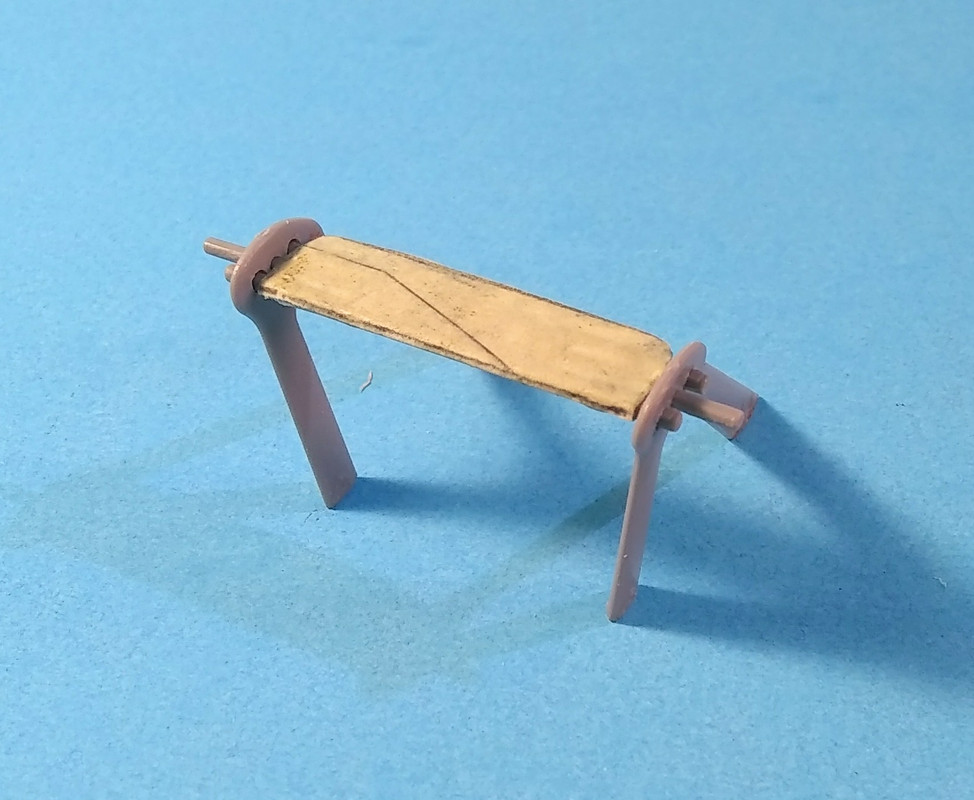 After sanding I attached the gear to the fuselage and have begun to put on some paint.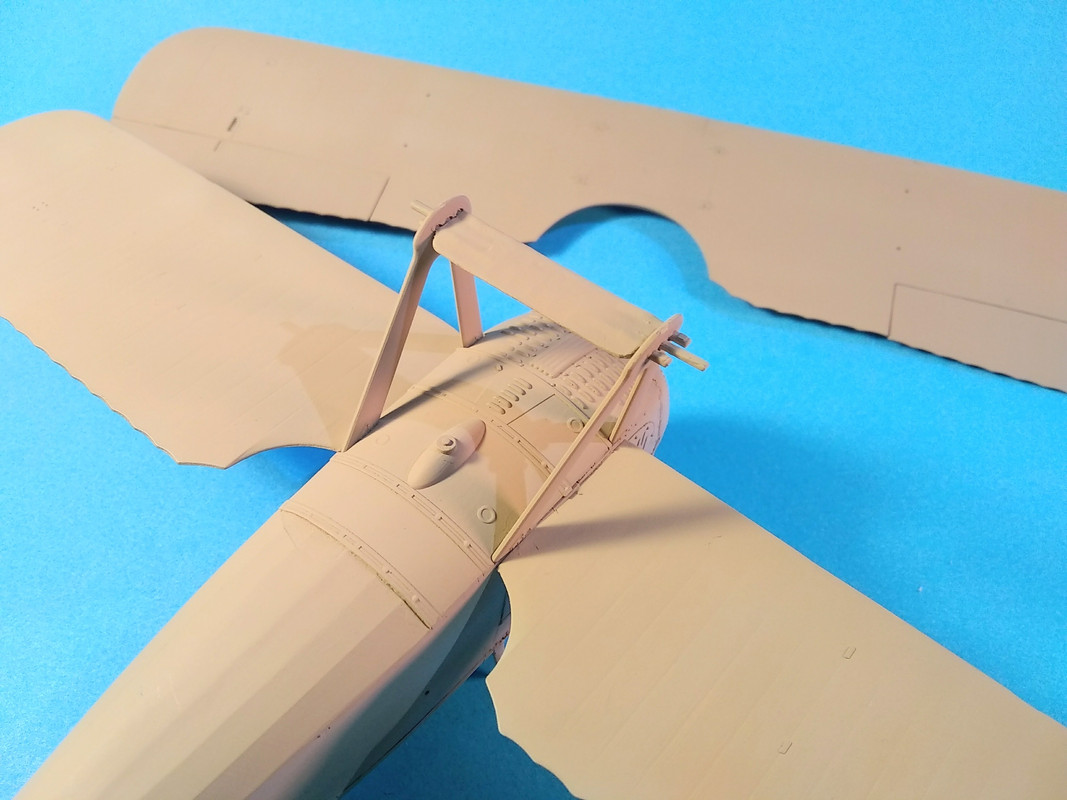 Upper wing is not glued: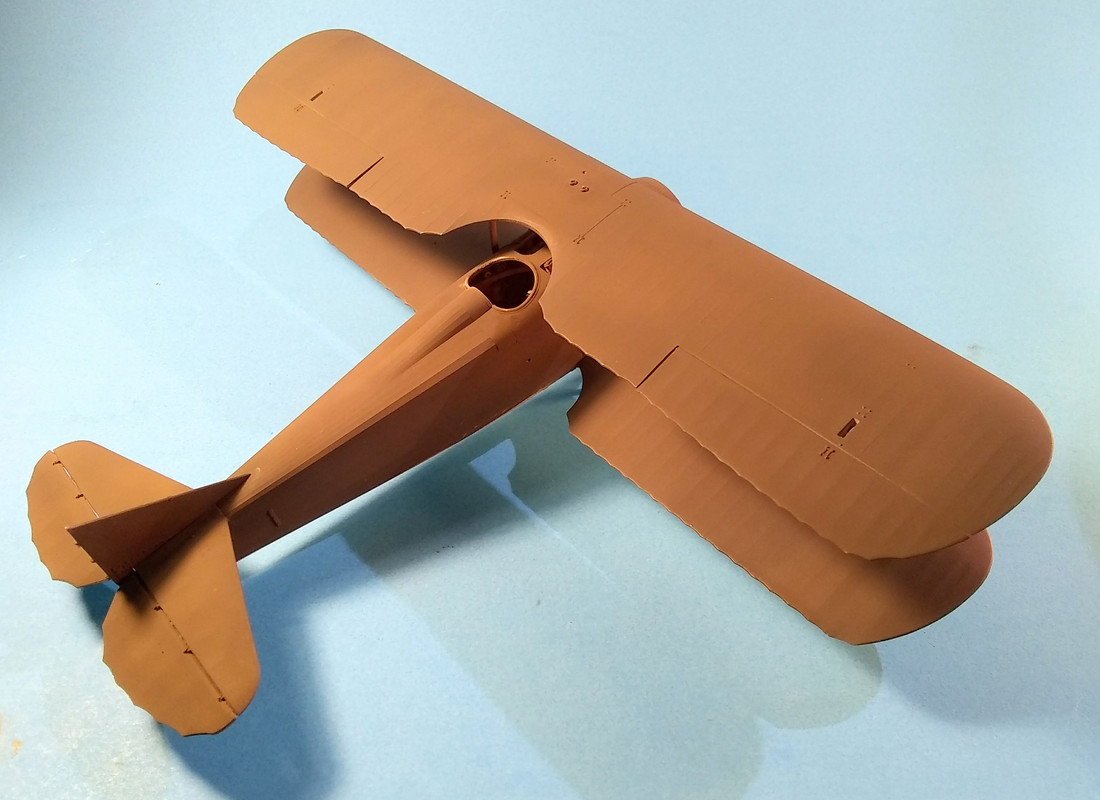 RAGIII
PS: The Vickers Guns were a bit Anemic so I am using some from a WNW Camel. ( I will need to replace those when I build the Camel)
4
« Last post by Bughunter on Today at 02:24:38 AM »
All parts are coming together to form a beautiful biplane now!
Looks like a WNW, but you did it without :thumbs_up:
Cheers,
Frank
PS: Once you are finished with this bird it may be the right moment between two projects to clean up the bench
5
« Last post by Bughunter on Today at 02:18:21 AM »
Wow Stephen, Wow and Wow!
The hull looks great now and your soldered framework too! You know, I simply love soldered parts.

This will a absolute "einzigartig" (german; which means unique, awesome and singular at once).

Cheers,
Frank
6
« Last post by kensar on Today at 02:01:10 AM »
A first scratchbuild is always a learning experience (in fact, every one is) and you've done great with this one. It's almost done now and soon you will be able to admire the end result and say to yourself in no uncertain terms -'I made this!'.
7
« Last post by kensar on Today at 01:53:41 AM »
Nice work with the soldering iron, Stephen.
Please do consider another way to hold the work piece if milling again. Better safe than sorry.
Looking forward to following along here.

8
« Last post by kensar on Today at 01:45:44 AM »
Thanks for checking in, guys and gal. I've been working with the PE parts and painting is next. Another update shouldn't be long in coming.

Frank, no, the PART PE did not have the cooling slats, though I expected it would.

9
« Last post by RAGIII on Today at 12:40:37 AM »
Your rigging looks outstanding! Looking forward to the finished Model.
RAGIII